Hello @Andrea @Mnicol @Elida @Sumejja @tim_m @Bradford @Sean-C @Leonika @Tamar @Donnyrachy1 @Irina_Bol, thank you very much for your great work so far. Building a team entirely online is quite a challenge because nothing can replace frequent personal face-to-face interaction. We are human beings who can make the best of their intellectual and creative potential only if we bounce ideas, share stories and have fun with other human beings on a regular basis. At least that has been my experience ever since I started in freelancing the week before Easter of 1998.
Now, since we are all freelancers I would like to offer you a new job in addition to the ongoing TOEIC reading comprehension project. As part of the Project Plan for 2020 I want to create a collection of articles and essays from freelancers and independant professionals like you in which you share your story. The idea is to find out what we have in common, how we face all the challenges of freelancing differently, what we can learn from each other and how can come up with ways of Monetizing time, content, information and ideas
So, here is the job description:
Write an article or essay about your life as a freelancer. You have all the freedom as to the style and tone you use. You can write your text in the form of a story, an essay or any form in between. In your text please cover the following items (you don't need to follow this structure and order you can start with a recent project or a challenge client, etc.)
Why and when did you decide to start freelancing?
What type of services do you offer?
How much of your work is remote (online)?
Where and how do you find your customers?
How do you handle your health insurance situation?
What do you find most challenging about freelancing?
What do you like most about being self-employed?
Would a universal basic income help your situation?
Have you ever thought about creating your own website or app?
Anything you think is relevant in connection with freelancing.
Pay rate: I suggest we base the rate per word on the conditions Textbroker offers. They charge their clients 2.7 cent per word for a 4 star text which means the writer gets paid less. However, I want offer better conditions than Textbroker and therefore add 10% to the price a client would pay on Textbroker which means you can earn 3 cents per word. Your text can have any length between 300 and 1500 words. If you have other ideas or suggestion, please let me know.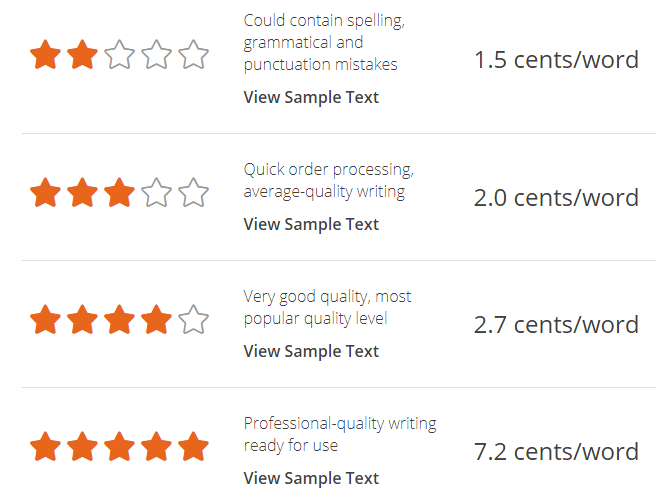 I look forward to reading your stories.
PS: @Elida I think you can now invoice me via Payoneer if you like as my account is now working.
@tim_m Your 'English For You' workbook will go online next week.