Feature - preview
We've just enabled a new feature, which allows you to record your voice directly in the browser - either on your desktop, laptop or mobile phone - and post it here on the forum.
To do so, please start a new topic or hit reply in a existing topic and look at the bar above the message input field:
Click on the microphone icon and you will see a popup window: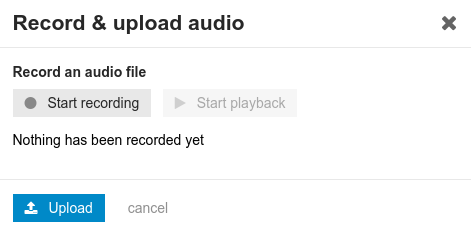 Hit start recording and you can say what's on your mind

Then, you can check what has been recorded and if everything seems to be fine, you can hit the upload button.
Please bear in mind that is a preview version of this functionality. We did our best to test the plugin across various up-to-date browsers and devices, but quirks can happen. If you have any issue with this functionality, we'll be more than glad to assist you. Please post a note here what's wrong, and we'll look into it.
Have fun!