The graph below gives information about car ownership in Britain from 1971 to 2007.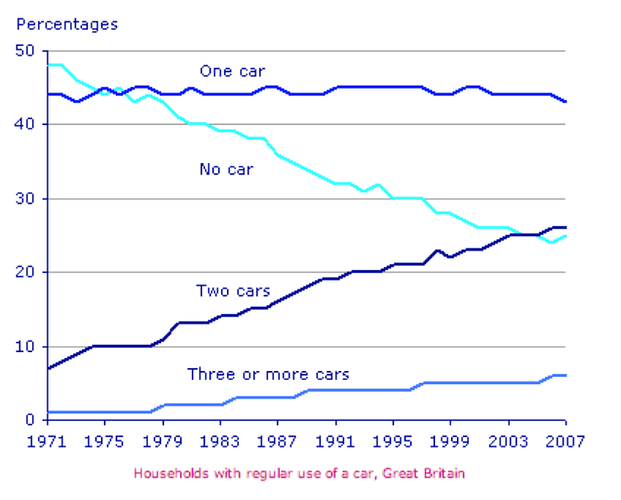 The line graph illustrates the percentage of Britain households that owned different numbers of cars between 1971 and 2007.
Overall, the most remarkable rise was seen in the proportion of family having two cars, while the reverse was true for no-car households. Meanwhile, there were only small changes in the figure for one and three-or-more-cars ownership.
In 1971, the majority of families in Britain possessed no car, at around 47%, which was closely followed by those having one car, accounting for 44%. In contrast, the percentage of two-car possession was much lower, at about 8%, and almost nobody bought three or more cars.
The period 1971-2007 witnessed a consistent fall to 25% in the figure for 'no car' compared to a ninefold increase in two-car households. Standing at roughly 43% in 2007, the proportion of British families with one car was 25% higher than the figure for owning three or more.