Dear teacher,
Please help me check my friend's report.
Thank you very much.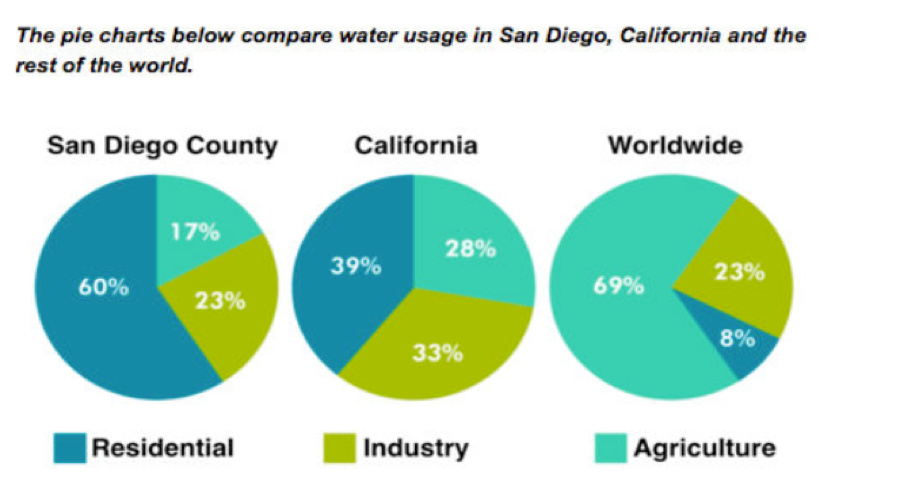 The pie charts below compare water usage in San Diego, California and the rest of the world. (Page 15)
The given pie charts illustrate the amount of water consumption by citizens in San Diego, California and the rest of the world.
Overall, the water usage for residential account the most percetage in San Diego Country, agriculture in this country use the less water. In contrast, the rest of the world spend most of water usage in agriculture, also, the less use of water fall in residential category. California had a nearly equality in water comsumtion for three categories which are residentail, industry and agriculture.
In California and San Diego, residential water consumption took up a large amount, in percificly, 60% and 39%. By contrast, only a fraction of 8% in home water usage in the rest of the world. The opposite trend can be seen when agriculture constituted a massive 69% in water consumption in the rest of world but in San Diego and California, it only account for 17% and 28% the amount.
For industry water consumption, all three countries spend all most the same amount of water usage. San Diego Country and the rest of the world have an equal amount of water usage of 23%. California uses 10% higher at 33%.